Hiking routes
For lovers of active tourism, we offer to walk 2–17 km long cognitive and health trails in Kaunas district.
When traveling, enjoy the views of the forests, get to know the unique terrain, plants and forest inhabitants.
KULAUTUVA HEALTH TRAILS
Pušyno g., Kulautuva
54.94317591814105, 23.645763596975254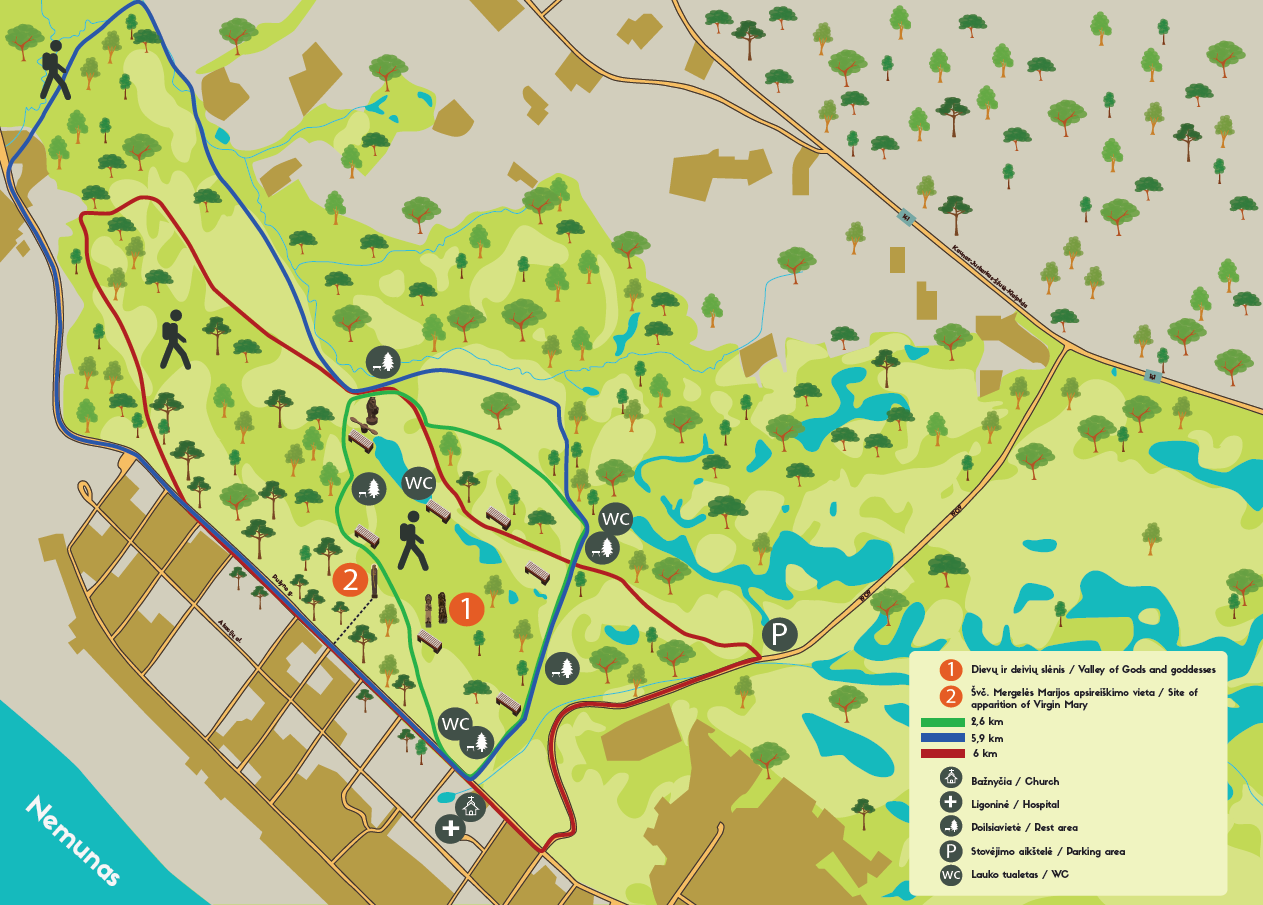 Green trail – 2.6 km (best for walking with children)
Orange trail – 3.4 km
Light green trail – 4.0 km
Black trail – 5.2 km
Red trail – 5.9 km
Blue trail – 6.0 km (the most difficult)
KAČERGINĖ SPRING'S TRAIL
54.929401938188356, 23.723622581187687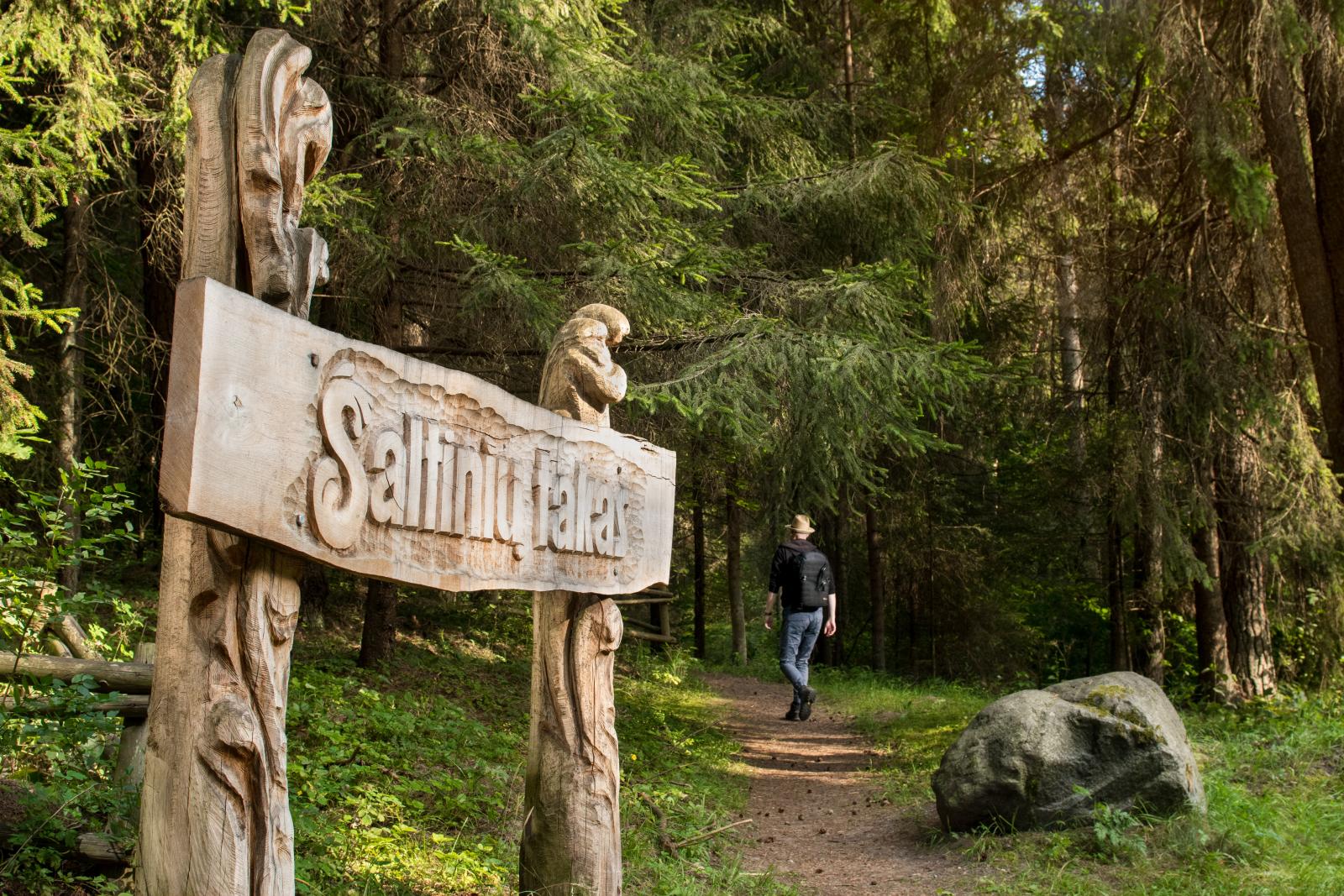 Trails of varying difficulty range from 2.6 km to 6.0 km
ZAPYŠKIS JADAGONIAI ECOLOGICAL TRAILS
Blue trail – 5.0 km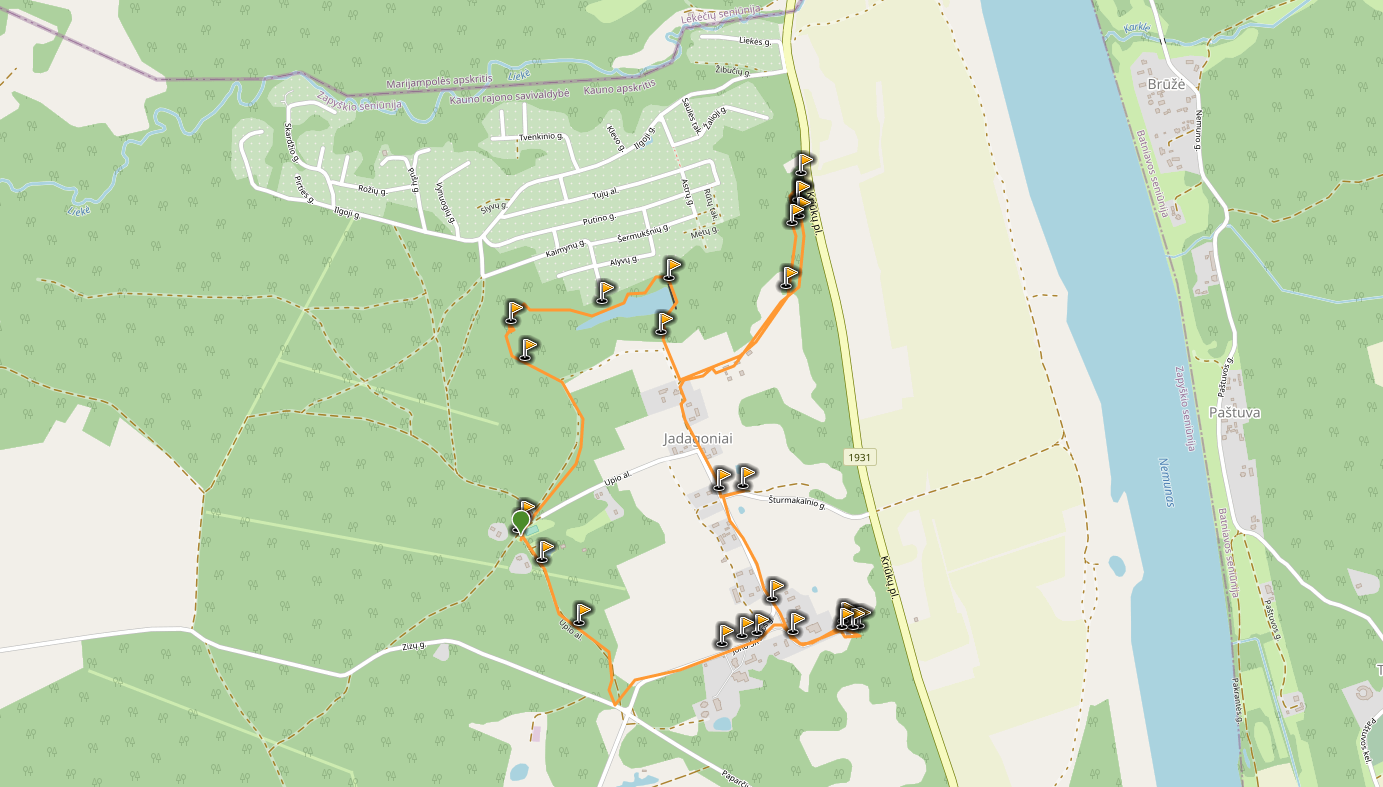 Blue + Yellow trail – 10.0 km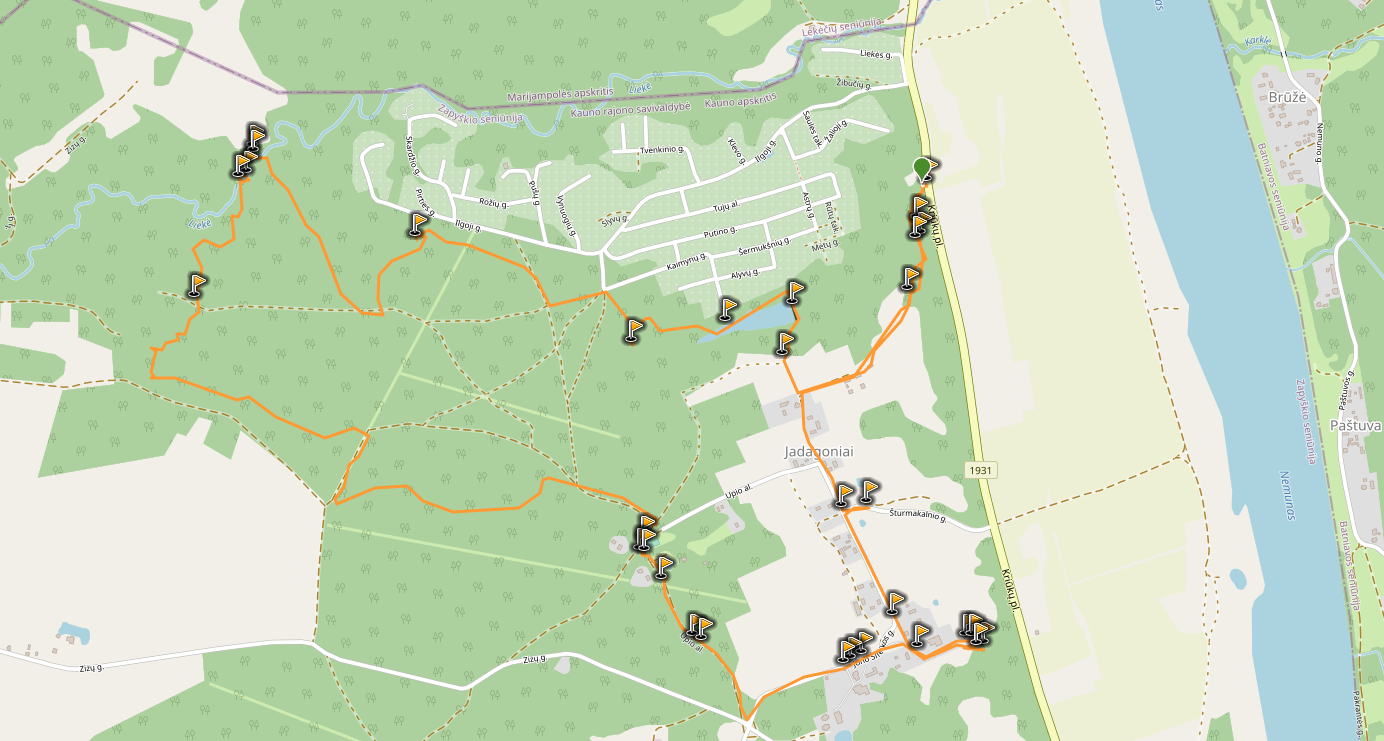 Blue + Yellow + Orange trail – 17.0 km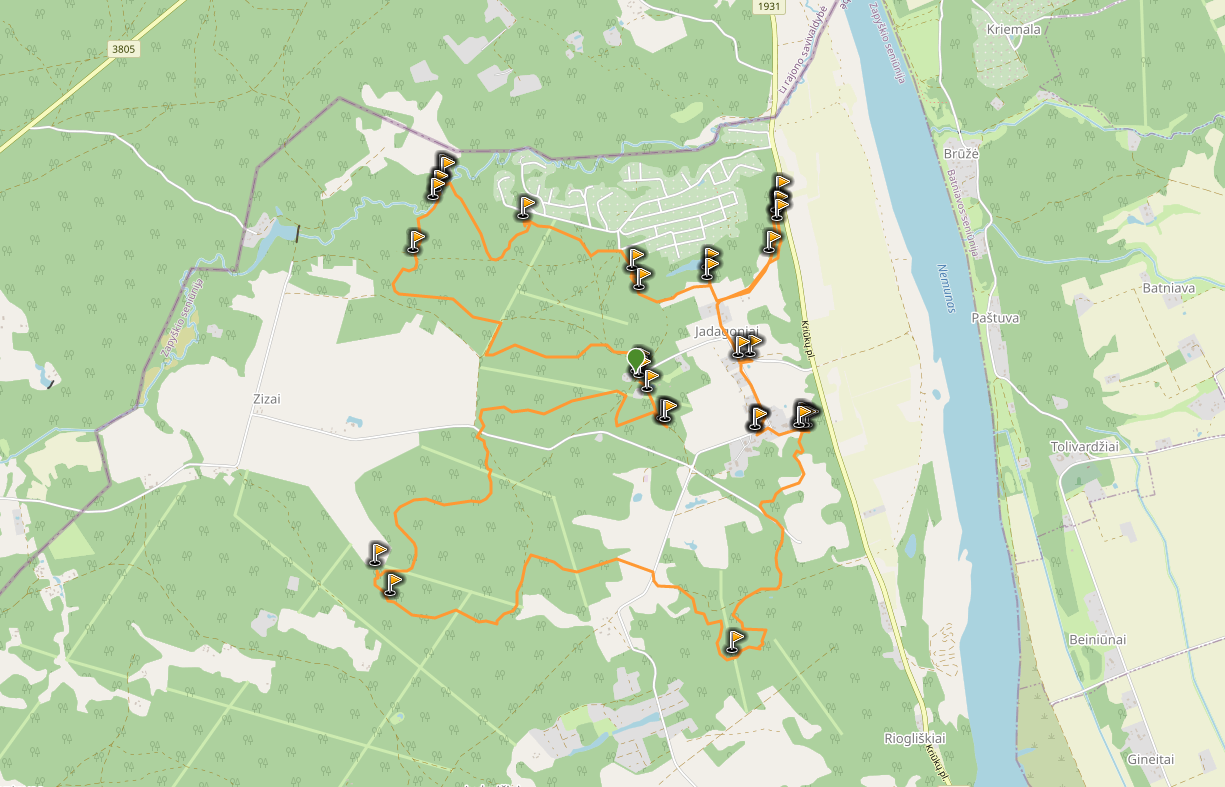 Cycling routes
Lovers of active leisure and picturesque landscape are invited to explore Kaunas district and travel by bicycle.
SMALL PAKAUNĖ' TOURISM RING
Bridge of Vytautas Didysis (Kaunas)–Marvelė–Kačerginė–Zapyškis – 18.0 km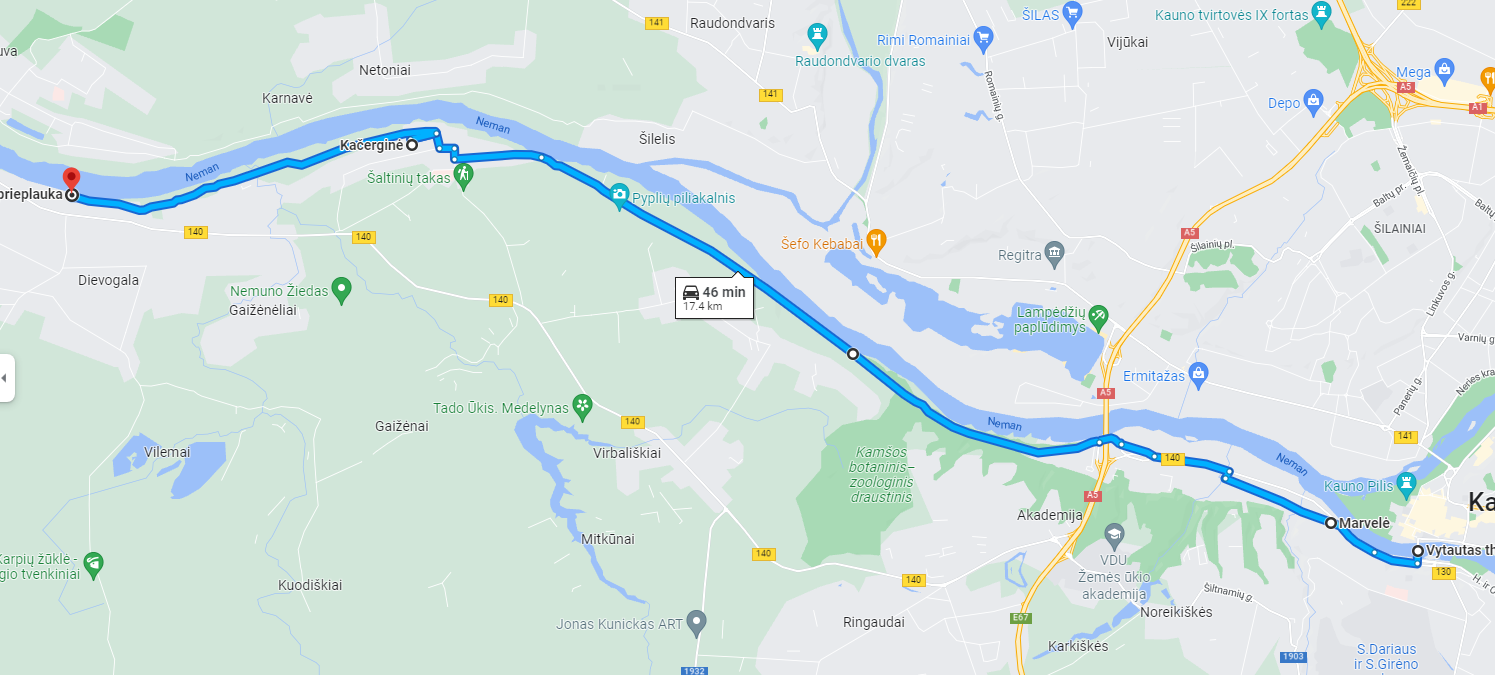 Ferry "Nevėžis" (crossing the river Nemunas)
Kulautuva–Šilelis village (Raudondvaris)–Kaunas castle–Bridge of Vytautas Didysis (Kaunas) – 22.0 km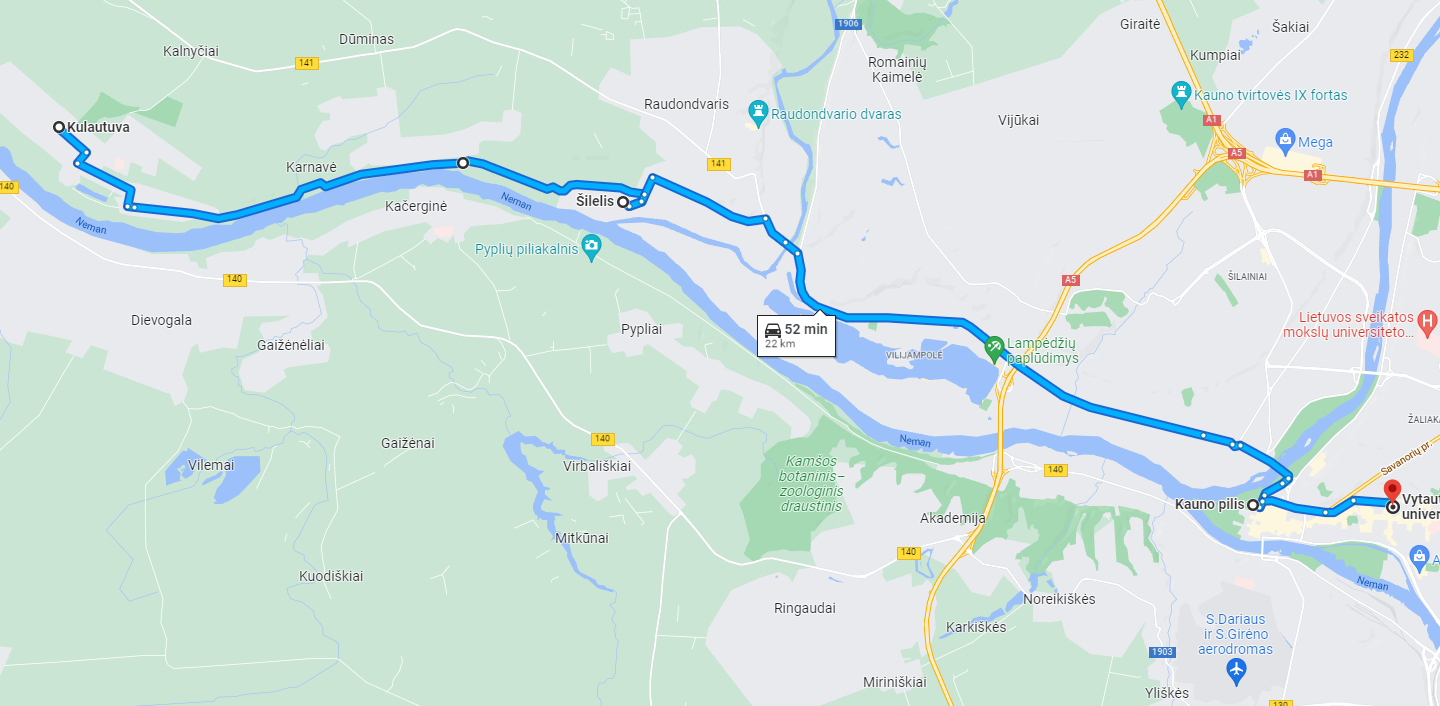 ROUTE TO VILKIJA
Kulautuva–Paštuva–Vilkija – 15.0 km